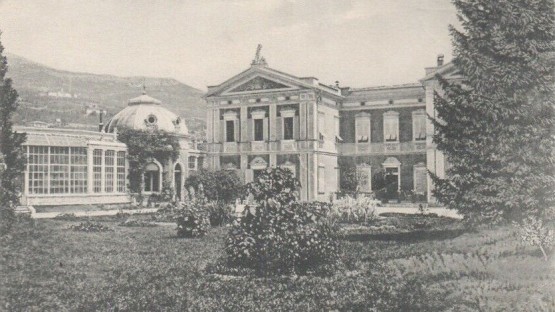 Villa Madruzzo is a historical aristocratic residence situated in the hills on the east side of the city, only four kilometres from the historical centre of Trento. Build in the 16th century, the Villa takes its name from the renowned dynasty of the Prince-Bishopric of Trent: the Madruzzo.
During the period of the Council of Trent, (1545-1563) the villa belonged to Cristoforo Madruzzo, Prince-Archbishop in a historical and key moment in the history of Christianity. In the Villa—at that time used as a summer residence—Cristoforo welcomed many illustrious figures of the period, and with which he discussed diplomatic, political and economic issues. On his death, Villa Madruzzo passed on to his heirs, first to Ludovico Madruzzo, who in turn left the Villa to his descendent, the Prince-Bishop Carlo Gaudenzio Madruzzo, who later passed it on to Carlo Emanuele Madruzzo.
It was in the period of Carlo Emanuele that the temporary decline of Villa Madruzzo started: indeed, the Prince-Bishop fell in love with a noblewoman Claudia Particella, who lived in a residence adjacent to the Villa. For this reason, an underground passage was built to permit the Bishop to visit the Lady in secret. This fact and their relationship did not pass unobserved: due to this illicit relationship, the Pope refused to concede to Carlo Emanuele the cardinal robes. Following the death of the Bishop in 1658, the villa was abandoned for some years.
It was only in the mid-1800s, thanks to the efforts and dedication of the local industrialist Felice Mazzurana and his adopted son Paolo Oss, who was later to become mayor of Trento, did the Villa reacquire its previous splendour.
Today Villa Madruzzo is a welcoming and comfortable hotel, which welcomes its guests by offering them hospitality and good taste suitable for such an elegant, historic residence.