Thanks to the partnership with Team Dr. Joseph, Villa Madruzzo offers a proposal of gift ideas specially designed by the wellness centre staff for its clients.
Each package contains a selection of different products from the Vitalis line, all made thanks to natural products and always maintaining a very high standard of quality.
Come to our wellness centre and ask the staff for advice on which is most suitable. When you have chosen the products you prefer, we will be happy to package them in a gift pack.
Discover the 5 wellness gift package proposals that Villa Madruzzo has made available: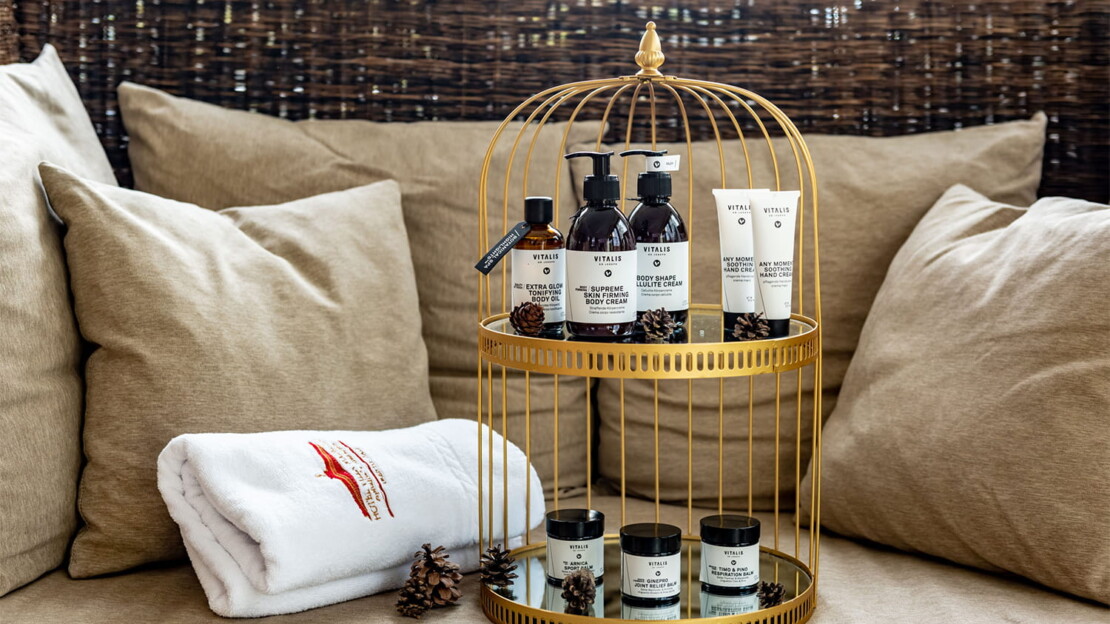 Alpine Breath Package
A room diffuser with Alpine fragrances (Südtirol fragrance 3905, 200ml) combined with a body balm with thyme and pine aromas suitable for clearing the respiratory tract (Thyme & Pine Respiration Balm, 50ml).

Gift package price:
€ 45,00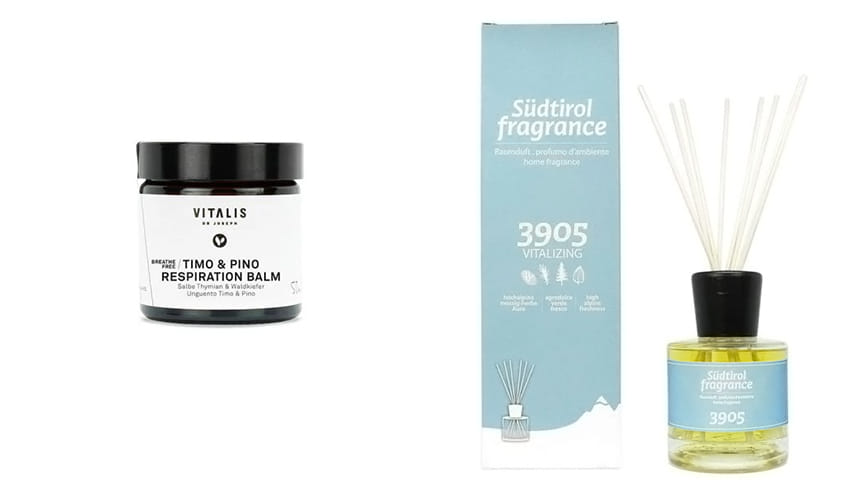 Moisturizing and nourishing body package
A refreshing shower gel with pomegranate essences (Every Day Refreshing Body Creanser, 250ml) combined with a soothing and balancing body cream for optimal skin protection (Skin Calming Body Cream, 250ml). Add to your daily well-being a hand cream, to protect and moisturize them thanks to plant extracts and oils (Any Moment Soothing Hand Cream, 50ml).

Gift pack price:
€ 65,00
Energizing and regenerating body package
A loofah sponge made from pumpkin, 100% natural, ideal even for exfoliating the most sensitive skin (Curcubita Loofah Sponge), combined with the relaxing action of a body oil characterized by the fresh notes of coniferous forest, based on almond, jojoba and calendula (Deep Relax Body Oil, 100ml).

Gift package price:
€ 24,00
Calming and soothing facial package
A daily facial treatment suitable for even the most sensitive skin: a gentle exfoliation with 100% natural sponge (Maris Sponge, small) and application of a calming and balancing face cream with plant extracts (Daily Skin Calming Cream, 50ml).

Gift package price:
€ 65,00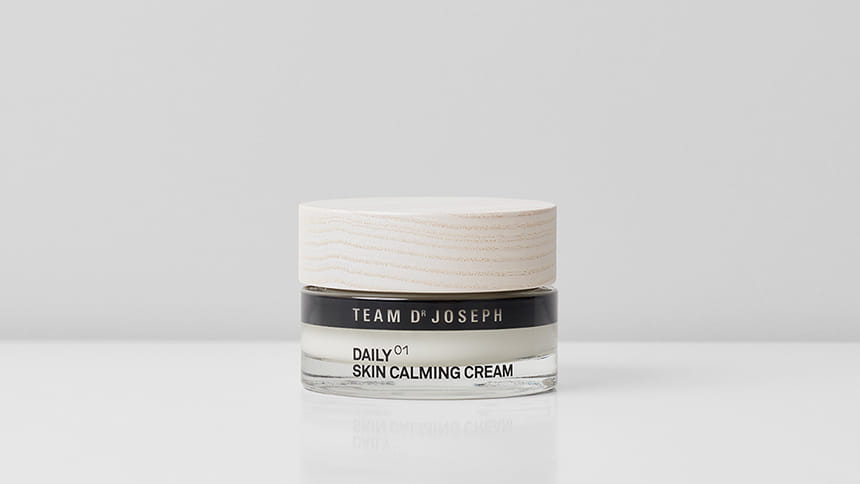 Refreshing and protective facial package
Take care of your face with a gentle enzyme peel, with papaya and pineapple extract, suitable for even the most sensitive skin (Gentle Clarifying Enzyme Peel, 50 ml), combined with a daily moisturizing and vitalizing treatment aimed at protecting the delicate skin around the eyes (Hydrating Eye Cream, 15 ml).

Gift package price:
€ 65,00